Low Density Ceramic Proppants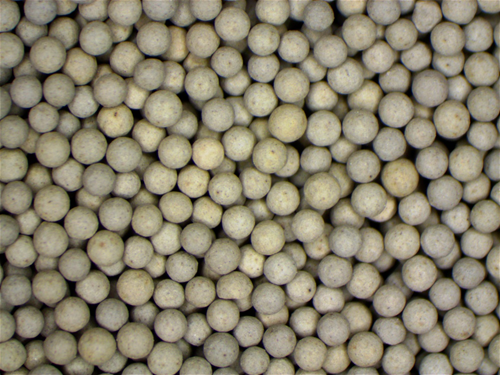 Applications
FineWay's low  density  high  strength  ceramic  proppant is  used  to  complete  hydraulic  fracturing  in  moderate  to deep wells, and provides superior long term conductivity compared with resin coated sand.
Features

Chemically inert and stable  properties: Will not react with most fracturing  fluids.
High  mechanical  strength:  Excellent performance with stress of 10,000psi and above.
Superior conductivity :  Maintains high flow capacity for sustained well  productivity.
Cost  effective:  W hen  compared  to  resin- coated  sand.
Standard  mesh  sizes:  20/40,  30/50,  and  40/70.
Custom mesh  sizes  (i.e. 25/35 mesh): Available upon request to  enable  an  engineered  solution  for  each  completion.
Product  Description
Reference  Physical  and  Chemical  Properties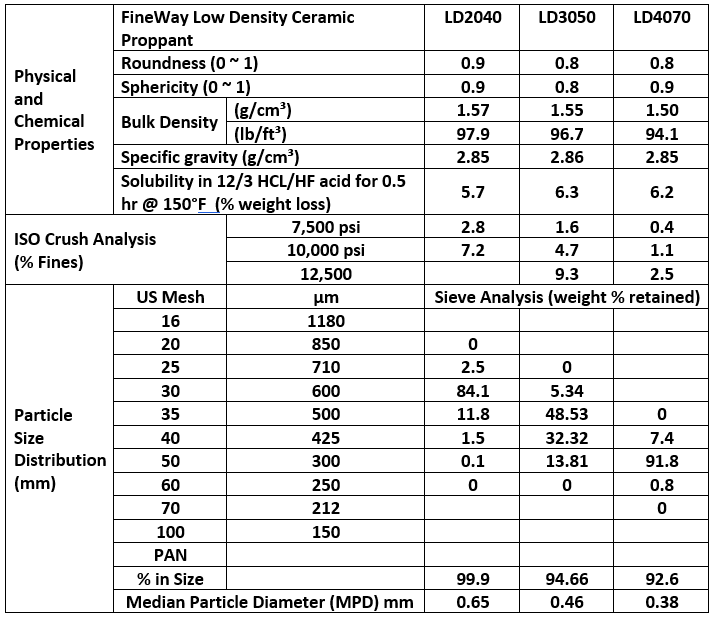 Long  Term  Conductivity  and  Permeability